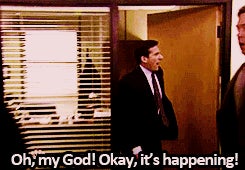 OMG YOU GUYS IT'S HAPPENING!
Google Music just launched in Canada - Link Here.
For those that aren't familiar with it - Google Music is like an online locker for your music that can store up to 20,000 songs for free and let you listen to them on any Android/IOS smartphone or computer. It also has a paid subscription (First month free, $7.99/$9.99 after that) that lets you have unlimited music streaming of any song in Google's library. It's basically like Spotify is in the US - you can listen to "radio" stations based around Genres, or Artists, or Songs.
For those of you with iPhones and iTunes - the Google Music Manager lets you import music and playlists from iTunes in to Google Music (which is awesome - and a massive time saver if you plan to switch to an Android phone).